From Nanjing Tech University a new rapid identification system of Atlantic salmon.
To date, DNA-based analyses are the most suitable and most widespread tool to counteract frauds by replacing species in the seafood sector and to verify the quality of products placed on the market.
These techniques are very effective in that they are able to identify with confidence a certain fish species, even after processing, or to distinguish it from other morphologically similar ones. However, this type of analysis must necessarily be carried out in a laboratory equipped with suitable machinery and specialized personnel capable of evaluating, understanding and interpreting the data obtained.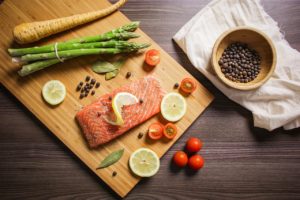 Hence the need to study and test new methodologies capable of reducing the complexity, costs and timing of the analysis and thus being able to respond increasingly efficiently to market demands.
For this purpose, the study conducted by researchers from the College of Food Science and Light Industry of Nanjing Tech University was born.
Chinese legislation allows the sale of different salmonid species under the name of San Wen Yu. Among these species also falls the Atlantic salmon (Salmo salar) which however differs from the others for its high price and its nutritional characteristics. These aspects, in addition to the growing market demand, make this species particularly subject to adulteration.
With the aim of preventing these episodes more and more effectively, the researchers tested a new rapid DNA amplification system that allows the identification of Atlantic salmon in processed fish products. This method is based on LAMP (Loop-mediated isothermal amplification) technology which allows DNA amplification in a few hours.
During the study, specific primers were created and tested for the analysis of S. salar via LAMP and, subsequently, a colourimetric display system of the result was devised, making it understandable even for those who do not have special skills.
Once the entire system was developed, 29 commercial products were analyzed which claimed to contain Atlantic salmon and the species was found in only 6 products.
Studies like this can be used to develop adaptable, rapid and simplified systems to guarantee and verify the quality and safety of the products, respecting the timing and needs of the various production lines.